Chair
Lord (Paul) Bew
Lord Bew joined Queen's University Belfast in 1979 and was made Professor of Irish Politics in 1991. He acted as historical adviser to the Bloody Sunday Inquiry between 1998 and 2001 and was appointed as a non-party-political peer by the independent House of Lords Appointments Commission in February 2007 following his contributions to the Good Friday Agreement. He has served on a number of committees including the Joint Committee on the Defamation Bill, which addressed key issues of academic freedom, and the Joint Committee on Parliamentary Privilege which produced its report in July 2013. Lord Bew chaired the 2011 independent review of Key Stage 2 (SATs) provision in England. He is a Visiting Professor at King's College London. Among Lord Bew's many publications is the Ireland volume of the Oxford History of Modern Europe.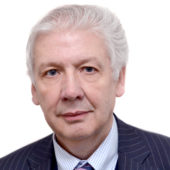 Political Members
Baroness (Angela) Browning (Conservative)
Baroness (Angela) Browning was a teacher, auxiliary nurse, and management consultant before entering Parliament. She was MP for Tiverton (1992-1997) and for Tiverton and Honiton (1997-2010). She was Parliamentary Private Secretary to Michael Forsyth as Minister of State at the Department of Employment (1993-1994) and Parliamentary Secretary at the Ministry of Agriculture, Fisheries and Food (1994-1997). She was made a life peer in 2010 and was Government Spokesperson for the Home Office in the House of Lords, and Minister of State for Crime Prevention and Anti-Social Behaviour Reduction at the Home Office in 2011. She is a former member of the Public Accounts Committee. She has also been an Electoral Commissioner (2010-2012). She is currently a member of the EU Select Committee and the EU Home Affairs Sub Committee; Vice President of both the National Autistic Society and the Alzheimer's Society; Vice President of the Institute of Sales and Marketing and a consultant for Cumberlege, Eden and Partners Ltd.  She is also Chair of the Advisory Committee on Business Appointments.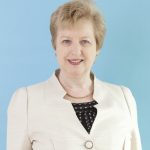 The Rt. Hon. Lord (David) Clark of Windermere (Labour)
Lord Clark is a former Minister who served as a Member of Parliament for over 25 years.  He served as Minister for the Cabinet Office and Chancellor of the Duch of Lancaster, and held a number of roles in the Shadow Cabinet.  He was appointed a Labour Life Peer in 2001.  He is a visiting Professor at the University of Huddersfield, and a Director of Carlisle United Football Club.  He is an Honorary Fellow of Cumbria University, and Chairman of both the Lake District National Park Partnership and the Lake District National Park World Heritage Bid.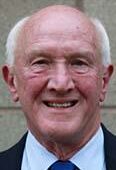 Baroness (Rosalind) Scott of Needham Market (Liberal Democrat)
Baroness Scott was created a Life Peer in 2000 after a career in local government in Suffolk.  In addition to holding significant positions within Suffolk County Council, Baroness Scott has been a senior member of the Local Government Association, Member of the Board of the Audit Commission, and a UK delegate to the European Union Committee of the Regions. Since becoming a Member of the House of Lords, Baroness Scott has held front bench positions as the Liberal Democrat spokesman for Local Government and Communities, and for Transport.   Between 2008 and 2010 she held office as President of the Liberal Democrats.
Independent Members
Lord (Colin) Low of Dalston, CBE
Lord Low is the former Chair, now Vice President of RNIB, and President of ICEVI (International Council for Education of People with Visual Impairment). Colin Low (CBE) taught Law and Criminology at Leeds University, before becoming Director of the GLC's Disability Resource Team. He then carried out research into theories of disability as Senior Research Fellow at City University, and was appointed to the crossbenches of the House of Lords by the Commission in 2006.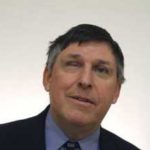 Sir Malcolm Ross, GCVO, OBE
After 25 years in the Regular Army (Scots Guards) Malcolm Ross joined The Queen's Household where, for the majority of the next 20 years he served as Comptroller of The Lord Chamberlain's Office. He was then Master of the Household of The Prince of Wales and The Duchess of Cornwall before retiring in 2008. Since then he has been Lord-Lieutenant of The Stewartry of Kirkcudbrightshire, Prior of Scotland (Chairman of the Order of St John), and Chairman of the Westminster Group plc.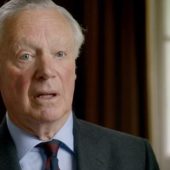 Professor Gillian Peele
Gillian is a Fellow and Tutor in Politics at Lady Margaret Hall, Oxford. She has published widely on British, American and comparative government. Her current research interests are focussed on the problems associated with the regulation of public ethics in modern states.