Chair
Lord (Paul) Bew
Lord Bew joined Queen's University Belfast in 1979 and was made Professor of Irish Politics in 1991. He acted as historical adviser to the Bloody Sunday Inquiry between 1998 and 2001 and was appointed as a non-party-political peer by the independent House of Lords Appointments Commission in February 2007 following his contributions to the Good Friday Agreement. He has served on a number of committees including the Joint Committee on the Defamation Bill, which addressed key issues of academic freedom, and the Joint Committee on Parliamentary Privilege which produced its report in July 2013. Lord Bew chaired the 2011 independent review of Key Stage 2 (SATs) provision in England. He is a Visiting Professor at King's College London. Among Lord Bew's many publications is the Ireland volume of the Oxford History of Modern Europe.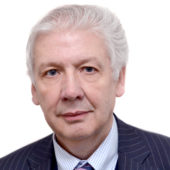 Political Members
Baroness (Angela) Browning (Conservative)
Baroness (Angela) Browning was a teacher, auxiliary nurse, and management consultant before entering Parliament. She was MP for Tiverton (1992-1997) and for Tiverton and Honiton (1997-2010). She was Parliamentary Private Secretary to Michael Forsyth as Minister of State at the Department of Employment (1993-1994) and Parliamentary Secretary at the Ministry of Agriculture, Fisheries and Food (1994-1997). She was made a life peer in 2010 and was Government Spokesperson for the Home Office in the House of Lords, and Minister of State for Crime Prevention and Anti-Social Behaviour Reduction at the Home Office in 2011. She is a former member of the Public Accounts Committee. She has also been an Electoral Commissioner (2010-2012). She is currently a member of the EU Select Committee and the EU Home Affairs Sub Committee; Vice President of both the National Autistic Society and the Alzheimer's Society; Vice President of the Institute of Sales and Marketing and a consultant for Cumberlege, Eden and Partners Ltd.  She is also Chair of the Advisory Committee on Business Appointments.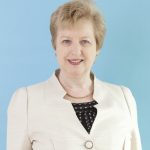 The Rt. Hon. Lord (David) Clark of Windermere (Labour)
Lord Clark is a former Minister who served as a Member of Parliament for over 25 years.  He served as Minister for the Cabinet Office and Chancellor of the Duch of Lancaster, and held a number of roles in the Shadow Cabinet.  He was appointed a Labour Life Peer in 2001.  He is a visiting Professor at the University of Huddersfield, and a Director of Carlisle United Football Club.  He is an Honorary Fellow of Cumbria University, and Chairman of both the Lake District National Park Partnership and the Lake District National Park World Heritage Bid.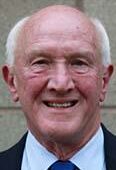 Baroness Kate Parminter (Liberal Democrat)
Kate Parminter was created a life peer in July 2010. She sits in the House of Lords on the Liberal Democrat benches and is a member of the House of Lords Select Committee on Food, Poverty, Health and the Environment.
From 1990-1998 she headed the Public Affairs for the RSPCA, during which time she chaired the Campaign for the Protection of Hunted Animals which helped to ban hunting. In 1998 she became Chief Executive of CPRE, the Campaign to Protect Rural England. From 2004-2010 she was been a freelance consultant advising corporations and charities on charity, CSR and campaigning issues. She was a Liberal Democrat Councillor on Horsham District Council in West Sussex for eight years (1987-1995). Kate is a Patron of the Meath Epilepsy Trust in Godalming.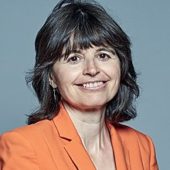 Independent Members
Rt Rev and Rt Hon Lord Richard Chartres KCVO
Lord Chartres is a Crossbench Peer. He is the former Bishop of London and held a number of wider roles during that time, including as Chair of the Board of Governors of the Church Commissioners.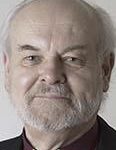 The Lord-Lieutenant of Belfast, Mrs Fionnuala Jay-O'Boyle CBE DL
Mrs Jay-O'Boyle is the current Lord Lieutenant of the Country Borough of Belfast, a member of the Advisory Board to Hillsborough Castle, and the Vice Chair of Northern Ireland Opera. She has been involved in public and voluntary service for many years.